Type III ANODIZING
"Hardcoat, Hard Anodize"
This Finish is RoHS Compliant
( Per Mil-A-8625 Type III Class 1 & Class 2)
Hard Anodizing or Hardcoat is an electrochemically produced grey layer of hard aluminum oxide on the surface of aluminum components. The coating grows integrally with the base metal and is corrosion and wear-resistant and machinable. The thickness can be very closely controlled and be applied to a wide range of parts to suit applications from many industries.
Hard Anodizing is a well-established process suitable for meeting today's demanding quality requirements. National and International standards provide a basis for the specification, production, and testing of the coating.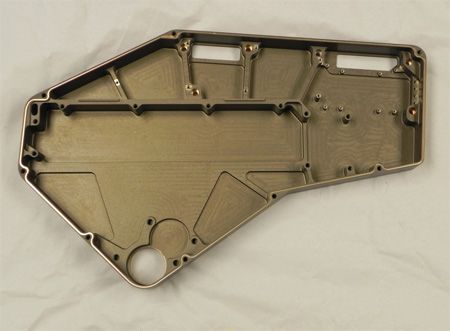 Clear Hardcoat
Excellent Abrasion Resistance.
Excellent Corrosion Resistance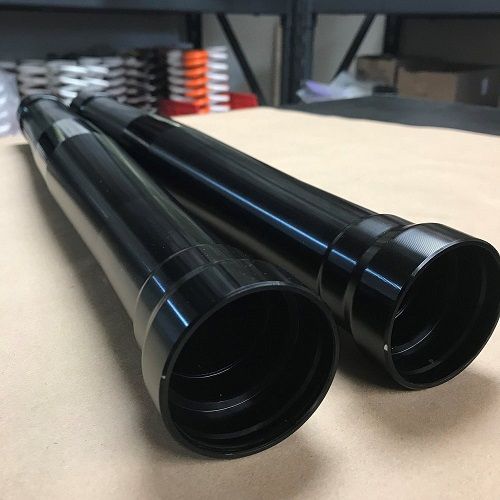 Dyed Hardcoat
T&T presently offers the following RoHS Compliant Architectural Dyes: CLEAR - BLACK - BLUE - RED - GREEN - GOLD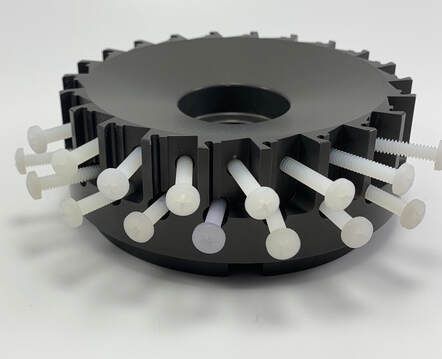 Precision Masking
T&T offers precision masking services for all your plating needs.