Type II ANODIZING
This Finish is RoHS Compliant
( Per Mil-A-8625 Type II Class 1 & Class 2)
Anodizing is an electrochemical process that forms a non-conductive oxide coating on a metallic surface. When aluminum alloys are anodized an oxide coating is formed that grows from the base metal and leaves a hard corrosion resistant coating with excellent wear properties. The presence of pores in the oxide coating allows the surface to be colored by using organic dyes and then sealed to enhance its corrosion resistance. The color of the coating is designated by the Class:
Our strict quality control measures will ensure that your parts will be consistent in color from one order to the next. When color matching is important we highly recommend using the same alloy on all parts. The oxide coating from sulfuric acid anodizing of this Type II is controlled to a total thickness in the range .0003" to .0007" or .3 to .7 mils.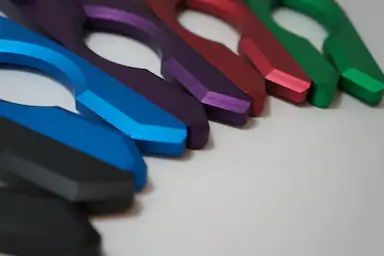 Dyed Anodize
T&T presently offers the following RoHS Compliant Architectural Dyes: CLEAR - BLACK - BLUE - RED - GREEN - GOLD
We can also set up custom colors upon request. Additional fees will apply.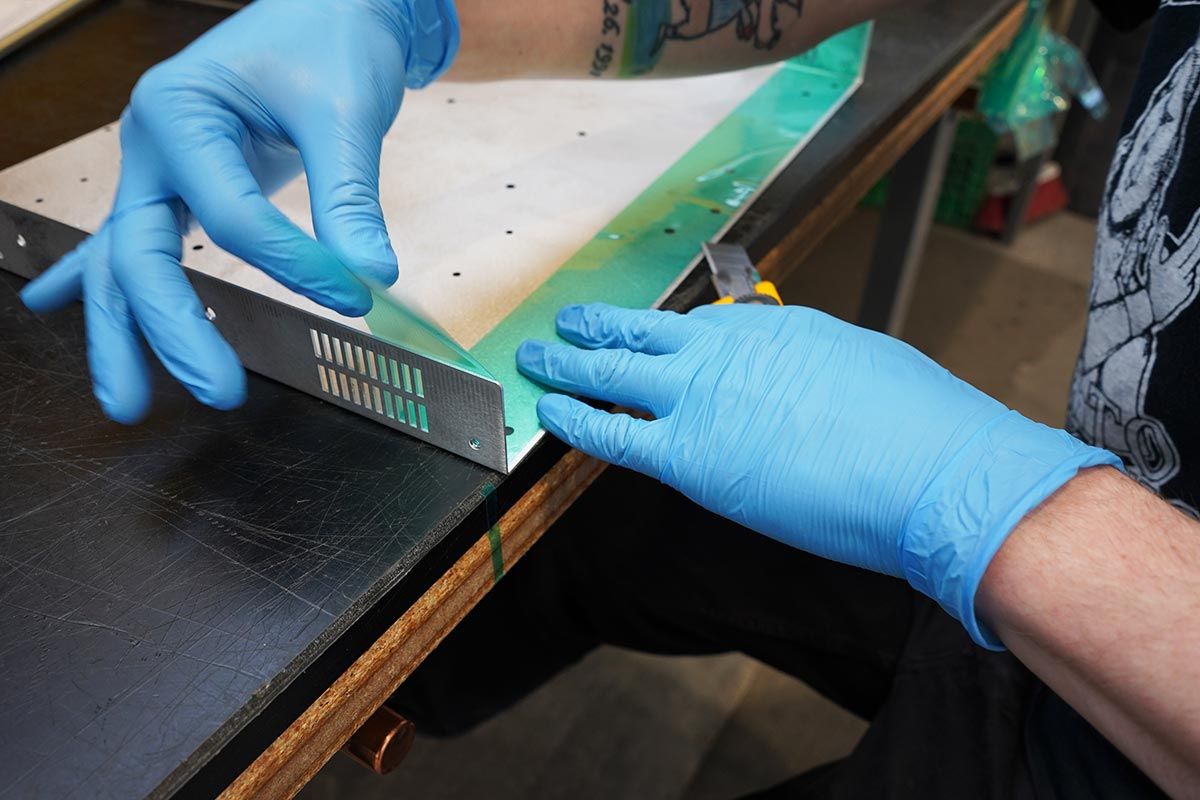 Precision Masking
T&T offers precision masking services for all your plating needs. T&T also has laser masking capabilities for the most technical masking jobs.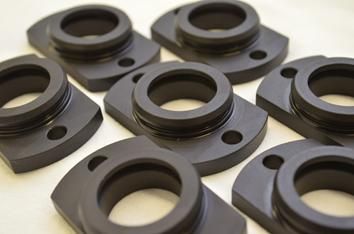 Mass Quantity and Large Parts
T&T has a 2-ton hoist in our processing area. This is necessary for high production and large parts. T&T has 12 foot anodize tanks. This gives us an edge when you need your mass quantity parts done quickly.