Type I and Type II
In the chromate conversion process, the metal surface of a part is converted to a superficial layer containing a complex mixture of chromium compounds. The chromate film is soft when freshly formed, but once dried and aged, the film becomes more abrasive resistant. Chromate conversion coatings provide excellent corrosion resistance. Paint, lacquer, and organic finishes bond exceedingly well to chromate conversion coatings. In addition, the chromate coatings prevent loss of paint adhesion due to under-film corrosion.
Chromate conversion films vary in color depending on the chemical being used and the base metal being coated. Colors range from clear, to light iridescent, to gold. Greater corrosion protection is provided with formulations that give a golden color, as these coatings tend to be thicker. A varied appearance may be obtained when the base metal is non-uniform (i.e., welds in wrought materials and castings).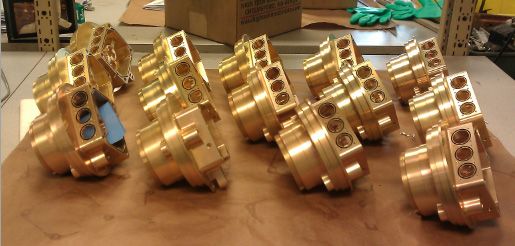 Type I Chromate (Hexavalent)
Adapt these three columns to fit you design need. To duplicate, delete or move columns, select the column and use the top icons to perform your action.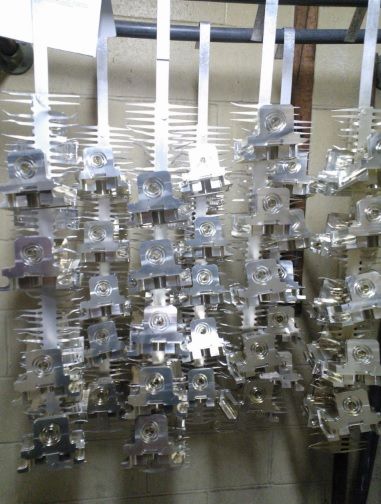 Type II Chromate (RoHs)
We offer MIL-DTL-5541F finishing to meet the RoHS Directive.
T&T offers a non-hexavalent chromium-based process. Type II Trivalent Chromate is the RoHS(Restriction of Hazardous Substances) compliant. It ranges in color from clear, to a blue-ish tint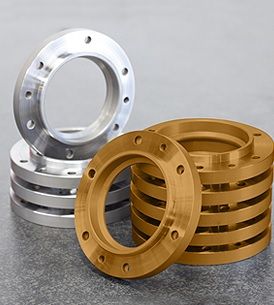 Class 1A and Class 3 Chromate
Class 1A - For maximum protection against corrosion, painted or unpainted
Class 3 - For protection against corrosion where low electrical resistance is required